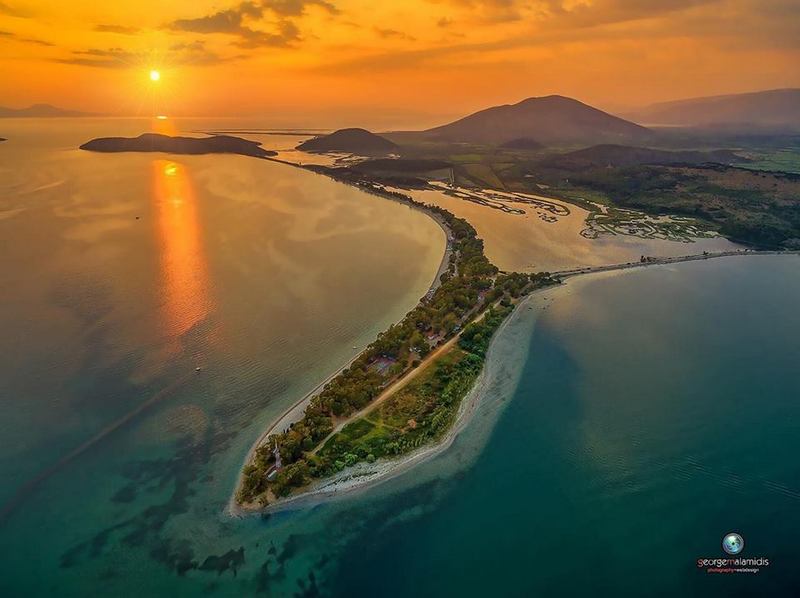 Igoumenitsa is the capital of the prefecture of Thesprotia and derived from the integration of communities Ladochori, Kriovrisi, Mavroudis, Agia Marina, Castle, Graikochori, Agios Vasilios and New Seleucia.
Igoumenitsa is a coastal town with 15,000 inhabitants occupying an area of ​​80,808 acres. It lies 480 km from Athens and 470 km from Thessaloniki. The port is a hub of communication both with the ports of Greece and the Adriatic.
It is important sea gate to Europe. Igoumenitsa is connected with Paxos, Corfu, Patras and Italian ports such as Bari, Brindisi, Venice and Ancona.
Transit center that is constantly expanding. Will experience more growth with the completion of the Egnatia Highway, the road that connects the mainland with Thrace, in the footsteps of the ancient Roman Via Egnatia.
The name is due upon delivery to the monastery which was abbot. Thucydides calls the port "Port Desert." During the First Balkan War was liberated from the Turks (1913). As in 1936, when it was capital of the prefecture of Thesprotia, was a small seaside village. In 1944 it was completely destroyed by German troops withdraw from the country and built again from scratch. The 1960 was the port and ferry united with Italy. This has been the driving force for the development of the city.
The beauty of the city, the combination of mountain and sea, enchants the visitor. The great beaches of the sickle and Makrigialos, 7 km long, relaxing, locals and foreigners in crystal clear waters.